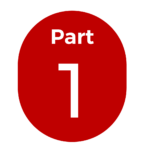 "If you are not appearing, you are disappearing."
—Art Blakey
People

you every day…
Are you putting your best foot forward?
Much like you put care into your professional appearance and what you wear at work, it's crucial to prioritize your online image. Your reputation reflects on you and your organization. This executive branding series shows you how to elevate your executive brand using the same principles as the world's top brands.
Ready to get started?
Define and articulate your executive brand! Kickstart your journey with this video.
Inspiration Audio
Claim Your Brand
Understand the 3 traits you need to develop a strong personal brand that sets you apart!
You're Making Progress!
Chart Your Path To Success