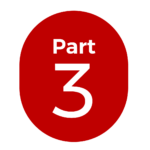 Become a Brand
Think about it... What separates these items? The items on the left have a BRAND!
When we see brands that we recognize or associate with certain characteristics it TRANSFORMS a
product. A simple logo on a computer turns it from an ordinary laptop to a laptop that exudes innovation, creativity, and cutting edge technology.
Without a clear brand, an executive fits into the left column: ordinary, bland, and uninteresting.
Unleash your executive brand's power. Attract endless possibilities with the magnetic pull of clarity and influence.