Women are: Trailblazers, change-makers, innovators, risk-takers and so much more!
In celebration of International Women's Day (IWD) we're featuring a few phenomenal female leaders ; inspiring, courageous, game-changers who are fiercely leading the charge of cultural change and defining success on their own terms in their respective fields. These women embody #ChoosetoChallenge. 

Gail Tifford
The Chief Brand Officer of WW International (formerly Weight Watchers) has had a fascinating and unique career! Gail began her career as an attorney, but soon changed paths and joined Unilever as an Assistant Brand Manager, where she worked for over ten years in a number of marketing positions.
Gail's #ChoosetoChallenge is embodied in her passion for empowering women, which is why she co-founded the #SeeHer initiative of the Association of National Advertisers. #SeeHer has had a significant effect on how women are represented in the media and sparked industry-wide reforms. Gail Tifford's career path demonstrates the importance of sticking to one's gut.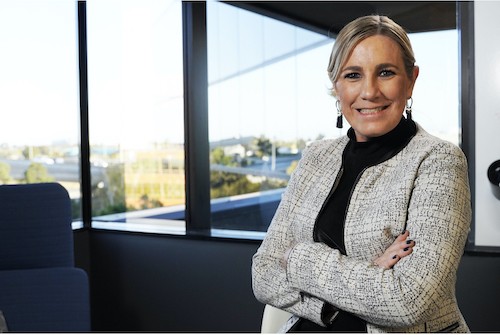 Cindy-Anne Lewis
If there's ever been a year where agility, speed, resilience, innovation, leadership, empathy, and evolution in marketing were needed, 2020 was it. These perfectly describe the approach taken by Cindy-Anne Lewis, Global Head of Marketing at Lohika (part of Capgemini Group), when the Covid-19 pandemic upended in-person experiences for the foreseeable future. With the biggest channel for connection, revenue, and growth gone, she deftly had to pivot fast. In the face of immense skepticism, she and her marketing team ultimately turned 2020 into a resounding success. She wisely leveraged social media marketing to broaden her reach and build a community of engineering leaders.

Rita Ferro
Rita Ferro is the Executive Vice President of Disney Channels Worldwide's Disney Media Sales and Marketing.
Ferro, a Coral Gables native, began her career with The Walt Disney Company 22 years ago at ESPN International where she held several posts. With over 20 years of sales experience, including successful implementation of creative initiatives and multi-platform opportunities that drive franchise growth across media outlets, she's earned numerous industry awards and recognition.
Under her leadership, she's championed diversity, inclusion, and data science to push the boundaries of what marketers and advertisers can accomplish in their promotions through Disney's diverse network portfolio.
Ferro continues to be a disruptor and leader in the advertising space, which has traditionally been dominated by men.

Anneli Scopazzi
Launching Boulevard Recruiting was a natural progression for Anneli Scopazzi after successfully supporting two billion-dollar tech companies scale: Palantir as a later stage unicorn and Figma through their Series B and C.
During that time, she recruited everyone from full-stack engineers to math PhDs, designers, business leaders, and even chefs. Her empathy, for both client and talent, is the foundation that built stellar teams which work well together naturally.
A passionate advocate for diversity, Anneli is constantly creatively reimagining and reinventing what it takes to build an optimal world! With brilliance and excellence, this powerful woman embodies #ChoosetoChallenge.
Amira Yahyaoui
Amira Yahyaoui, founder and CEO of  Mos.com, traveled halfway across the world from Tunisia to start Mos – a digital college financial aid platform for millions of students. Growing up in an autocratic society in Tunisia, Amir has been a human rights activist hence her vision: to bring down financial barriers and bridge the gap for struggling students to go to college. Despite the myriad of challenges due to COVID -19, Amir and her team launched Mos Advocate to help those affected through their financial aid applications and looks forward to becoming the go-to financial aid solution for any adult.

Hunter Bell
Hunter Bell, took a leap in 2006 to launch her own brand, Hunter Bell. Upon her graduation and interning at multiple fashion houses in assistant design positions, the South Carolina native sought to venture out.
From humble beginnings, living in a small Manhattan apartment with just a sketchpad, Hunter Bell is now creating new jobs in Houston and has a strong team in place to grow the brand.
It always feels too soon to leap. But Hunter Bell's story says you have to. Because that's the moment between you and remarkable.
Dr. Wanjiku Kironyo
Internationally renowned speaker and founder of the Maji Mazuri organization, Wanjiku Kironyo has been described as a remarkable and inspiring woman. Wanjiku is a woman who strives to change the mindset of those who see poverty and deprivation as their life destiny.
As a social science lecturer at the University of Nairobi, Wanjiku chose to carry out her field study in Mathare Valley, the world's second-largest squatter slum. Here she brought hope to desperate women who had turned to brewing illicit beer and prostitution in order to support their children.
In her best-selling book, 'Born to Be Unstoppable'  she shares the story of her deeply felt personal and professional struggle against neglect and human deprivation, a battle she is determined to win.
In this moving book, she chronicles her Kenyan story, her global journey, and her life's legacy.
Emily Culp
Emily Culp, President of Cover FX Skincare, isn't one to shy away from stretch-opportunities.  One can say she's taken on the path to challenge every stepping stone and always take the lead. She has been recognized on the Adweek 50 List and as a "CMO Rising Star" at the 2015 CMO Awards for her marketing leadership skills. Throughout the last decade, Culp has had a vast career leading global brands at renowned agencies such as Ogilvy and Digitas, as well as leading digital and omnichannel marketing for brands like Clinique and Unilever. She was the Global Chief Marketing Officer at Keds prior to her current position at Cover FX Skincare.
In between all these work experiences, Culp attributes success to loving what you do. This is evident in her CEO duties overseeing Brand, Sales, Product Innovation and Development, Operations, and Finance.
Through her leadership, Culp has cultivated a constant drive to innovate and believes in the power of hard work and integrity. This, in addition to supportive leaders, great opportunities to work on world-class global brands, and unwavering family support have been extremely pivotal towards her success and inspiration.

Karen Young
Growing a brand is about more than just great products. One needs to clearly identify their customers and build one's business around their needs, hopes, and individual stories.
After years of working in the beauty industry, Karen Young, Founder, and CEO of OUI the People, felt that there were major gaps in inclusivity and sustainability.
In 2015, Young set out to redesign the shaving experience for women & non-binary people. Through the launch of OUI came the mission "reconstitution of beauty."
Karen Young and her brand Oui the People epitomize the IWD theme, #ChoosetoChallenge.

Lina Polimeni Shields
Lina Polimeni is the CMO for Lilly USA at Eli Lilly and Company, where she is in charge of the Multicultural Marketing Center of Excellence. Lina oversees all promotional consumer media activities across the Lilly Brand portfolio.
This all started 20 years ago when she left her home country Italy for the United States of America to pursue her dreams, against her parents' wishes. It would have been easy to return home when she faced adversities like finding only entry-level jobs while on a student visa (despite being an Italian university graduate) and being stereo-casted on numerous occasions, but Polimeni chose to stay.
With an insatiable curiosity and a love of learning, she enrolled in a business school and pursued her passion for using innovation, data, and technology to inspire human behavior in different markets.
Ms. Shields held numerous U.S. and global leadership positions prior to her current position, including Regional Brand Chief for Cialis and Senior Director of Consumer Marketing for Lilly's Diabetes Business Unit.
Polimeni's #ChoosetoChallenge is a story of betting on oneself.
Alyssa Raine
Alyssa Raine, Group Vice President of Customer Marketing Platforms at Walgreens has an undying passion for unlocking business growth.
From start-ups to 100-year-old brands, Alyssa delivers award-winning campaigns.
Understanding human behavior, culture, and data have been core tenets in the delivery of great customer experiences which ultimately propel businesses forward.
Named to AdAge's 40 under 40, Alyssa has led marketing at a variety of organizations and is one of Fortune's Most Powerful Women Next Gen three years in a row and a Harvard Business School graduate with honors.
Magda Yrizarry
Magda N. Yrizarry is Verizon Communications Inc.'s Chief Talent & Diversity Officer and Senior Vice President. Yrizarry started her Verizon career in 1990 at New York Telephone and has held various positions and served in numerous assignments in external affairs at Verizon and the Verizon Foundation. She is a Founding Member of 100 Hispanic Women, Chairperson of ASPIRA of New York, and member of the ASPIRA Association's executive board. Yrizarry obtained full funding from AAP for her bachelor's degree in architecture.
Driven by the quote, "To whom much is given, much is expected," Yrizarry's #ChooseToChallenge is to educate thousands on unconscious bias in the workplace and clear the way for diverse talent to succeed.
In her current role, she's in charge of Verizon's global diversity, strategic talent acquisition, growth, and succession planning initiatives, as well as their implementation. She also manages all human resources, business partners, and change management activities for the organization.
Janey Whiteside
Janey Whiteside is Walmart's executive vice president and first Chief Customer Officer. Janey holds a bachelor's degree in economics from Cardiff University in Wales. She spent over 20 years at American Express in different leadership positions roles before joining Walmart in 2018.
In addition to her duties at Walmart, Janey serves on the board of directors of the American Red Cross Greater New York Region.
This International Women's Day, we are celebrating these women for their #ChooseToChallenge stories, for being outstanding, and for inspiring us all.