As the leaves change colors and the air becomes crisp, it's that time of year when Halloween decorations start to adorn homes and storefronts.
This Halloween, don't let the ghosts and goblins outshine the bewitching potential of your executive brand. Let the spirit of Halloween branding inspire your cauldron to mix the perfect potion of professionalism and entertainment.
You'll cast a memorable spell on clients and colleagues, proving that your executive charm is not a trick but a treat that drives business performance.
So, while the jack-o'-lanterns glow, let your executive presence show. Use the power of strong personal brand — it's a magical way to keep the competition at bay!

Much like a skilled witch crafting the perfect potion, personal branding involves a careful mix of strategy, authenticity, and consistency. Your personal brand reflects who you are as a leader and what your company stands for. It's the spell you cast to captivate your audience and make them remember you in a sea of competitors.
Whether you're attending a spooky networking event or sending out ghoulish marketing materials, incorporating Halloween branding into your approach can help you stand out from the competition in a fun and creative way.
Trick or Treat, Your Brand's Magic Can't Be Beat!
Here is why you need a well-crafted personal brand as a leader.
Connect with Stakeholders:
Building a strong personal brand helps you forge deeper connections with your stakeholders. People connect with people, not faceless corporations. When you are visible, authentic, and engaging, you become more relatable, so stakeholders are more likely to trust you.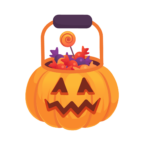 Enhance Thought Leadership:
Your personal brand positions you as a thought leader in your industry. You shape the conversations that matter and influence your industry's direction by sharing your knowledge and insights.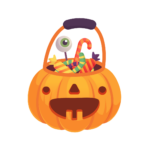 Want to recruit and retain the best employees in fierce markets? Your personal brand is a magnet for talent. Top talent is drawn to companies led by prominent, respected leaders.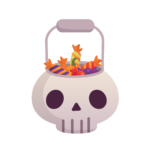 The trust and credibility you build through a strong personal brand will translate into business growth. Clients and customers typically choose a company with a trusted, visible leader.
Want a Seasoned Sorcerer?
You need a partner with the expertise and finesse of a masterful wizard to grow your executive brand effectively. That's where Reactionpower comes in. Our dedicated experts are here to help you brew spellbinding content that resonates with your audience, enchant your stakeholders with your unique story, and elevate your executive presence to new heights.
With Reactionpower, you can expect: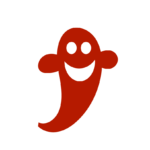 Strategic guidance: We'll work closely with you to develop a personalized branding strategy that aligns with your goals and values, making it more relatable and trustworthy.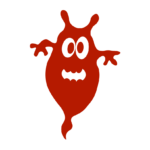 Content alchemy and enhanced visibility: Our team of content creators will craft compelling, engaging content that showcases your expertise and resonates with your target audience. We'll employ proven tools and techniques to increase your online visibility and reach.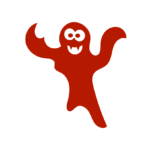 Consistency and authenticity: We'll ensure that your personal brand remains true to who you are. Consistency is a cornerstone of our approach, as it reinforces your brand's authenticity and plays a crucial role in building your credibility over time.

Growing your executive brand doesn't have to be spooky.
Instead, it's a thrilling adventure filled with endless possibilities and untapped potential. With Reactionpower, you'll begin a bewitching journey to success with proven techniques to build a powerful personal brand and drive business performance.
Harness this Halloween branding season's enchanting spirit and make your personal brand a force to be reckoned with.
Contact us today, and let's craft your unique story.