Turning strategy into action accelerates business results.
Get more done in days not months. Reactionpower is a reliable way for busy marketers like you to get help from hand-selected, proven digital marketing experts. Contact us now.
Reactionpower is right for you any of these are true for you.
You're just plain swamped or stumped 

Your digital marketing has performed well – but you know it can get better

You're on the brink of madness from sifting through endless listings on freelance sites 

You don't want to go down a 'consultant' rabbit hole of big expenses and tiny results

It feels like one or two new ideas could give your project the breakthrough it needs

Your mind is cluttered and you need the clarity of fresh (pro) eyes 

You've got one brilliant idea… and you need about 50 more

Your team's valiant efforts to hire a full-stack digital marketing expert keep falling flat

Your team is already swamped with projects

Your CEO needs to make a splash with a piece – and you want to look like a star by totally crushing your contributions 
You want the job done, sure – but you want it done so well that you look like a freakin' genius to everyone around you… Your boss, your clients, your coworkers.
Imagine if they could see the transformation in you.
Go from the project bottleneck to marketing MVP.  
Your job is to come up with unique ways to make a big impact. You want to show results that justify your spend. And to prioritize all the things that need to be done.
And what doesn't need to be done?
Every day it's something else.
Today you'll work on how to drive traffic to your landing page. Not just any traffic – but good traffic. Tomorrow it's optimizing the copy on that landing page. And along the way, you'll be planning, strategizing, hiring, talking about hiring, coming up with creative new ideas, pitching those ideas, growing your list, growing your customer base, wondering if you shouldn't hire an agency, worrying that you'll never get budget approval for a full agency, worrying that, if you do get approval, the agency will be filled with junior copywriters instead of the specialists you actually need…
And while you're busy doing all of that, the clock is ticking.
Emails need to be sent. Ads need to be written. Everything needs to be optimized.
You do not have enough hands on deck. And you need at least 4 more hours a day – every day – to get ahead of things again. You're juggling so many assets in so many workflows for so many cohorts and campaigns… and you've got so little time.

You've outgrown the work of optimizing and reviewing copy.
Your role needs to transition into more strategy than execution. And if your career is going to go where you want it to – where you know it could – you can't spin your wheels in the Execution Zone.
You need excellent digital marketers so you can focus on business success.
You're not alone.
We're here to help if this is true for you:
You've found that getting help from a pro has been close to impossible.

You don't have a digital marketing staff that's actually great at what you need done. 

You've already felt the pain of trying to find a good, reliable digital marketing specialist.

You want digital marketing help immediately but can't stand the thought of having to filter through 10,000+ digital marketing experts on Upwork (Ugh). Or waiting out a lengthy proposal process with a freelancer (Uuugh).
Switch from doing it all yourself to getting instant amazing help.
Here's why you want to work with our team of digital marketing experts:
We take less time to do great work, thanks to years of experience

We work within tight timeframes – as in, we can start right now

We easily marry your digital marketing strategy with the right execution  

We know how to stay consistent with your brand voice

We aim to solve business problems – not just make things sound good

We transform technical lingo into a natural-for-your-audience language (because sometimes jargon is needed)

We beat deadlines

We work under pressure without breaking a sweat

We learn about your product, audience, offer, etc. fast because we know what to look for in order to optimize your digital marketing

We think creatively and bring fresh eyes and ideas

We follow a process, eliminating costly guesswork

We understand design, SEO, Copy, video, and UX

We specialize in social media, email marketing, blog content, and more so you can avoid gotchas

We know how to work with creative directors, designers, engineers, and founders (as well as legal, analysts, and marketers)
Our goal is to take what you've got and make it way better.
Your job is not to screen digital marketing experts. That's our job. If you're done wasting your already scarce time running down digital marketing rabit holes, you've come to the right place. You tell us what you need, and then wait while we get it done. Expertly.
Every digital marketing expert at Reactionpower is hand-selected. Every member of our team has years of proven and tested professional digital marketing experience. This guarantees that your projects always benefit from the brainpower of a digital marketing expert who's seriously good at what you need.
You get 24/7  strategy and execution so that you can look like a star while you sleep.
You want to sleep well at night. But we recognize that you want more. You want to get meaningful results from your digital marketing. You want to impress your boss and team with what you're able to get done. And you frankly want to wow your customers with language that seems to get right inside their heads.
If other businesses can do it, why not yours?
Help is here!
When you're not sure how to make your good digital marketing great…
When convincing your customers is a top priority…
When time is tight and expectations are high…
Choose Reactionpower
You want a digital marketing expert who:
is egoless

has an entrepreneurial spirit (so they're thinking about growth)

never makes excuses

never misses a deadline

asks you crisp, clarifying questions 

is consistent and fast

follows direction like a soldier on the last day of bootcamp

has earned battle scars before working on your projects

has a fastidious eye for detail

loves making good things 10x better

knows when to use jargon and when to lay off industry speak

deserves the title 'digital marketing expert'
The fact is that all of those qualities are common among the smallest sliver of the world's digital marketing experts. That's why our team is made of just 60 digital marketing experts. Because gems are rare. But when you know where to mine for them and how to polish them, you can build the ultimate team of digital marketing pros.
You're minutes away from hiring an exceptional digital marketing expert who's worked for brands like…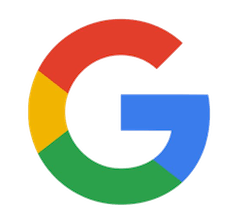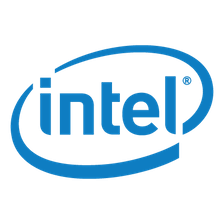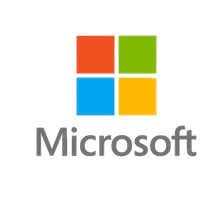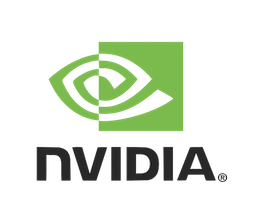 Within as few as 5 hours of starting your chat with us, you could have a digital marketing expert creating, reviewing, implementing  or optimizing your company's:
Facebook ads

Google ads (Adwords)

SEO meta-titles and descriptions

Blog post headlines and crossheads

Content upgrade messages

Homepage hero sections

Lead-gen and opt-in landing pages

Slogans and taglines

Email subject lines

Email digital marketing

Long-form sales page headlines and crossheads

Money-back guarantees and risk-reversers

Thank-you pages

Webinar invitations

Nurturing emails

SaaS onboarding emails

Amazon product descriptions

App Store descriptions

Kickstarter sales pages
Unlike other freelancer services:
You won't need to pay more to get better experts

You won't need to pay more to get faster turnarounds

You won't pay for 'staring out the window' creativity time

You won't have to sift through digital marketing expert profiles

You won't have to stare at a pile of resumes
And unlike other services, Reactionpower is not the lowest-priced option. And that's a good thing. We charge more than the low-ball 'digital marketing experts' on freelance sites but FAR LESS than most of the world's top digital marketing experts.
Contact us now if you don't just have a
hunch
your digital marketing can be better – you know there's a vast improvement on the horizon.