The world is changing fast, and sustainability is now at the forefront of business success. If you want to lead the charge toward a more sustainable future while boosting your bottom line, it's time to prioritize sustainable marketing in your business strategy.
Gone are the days when delivering profits to shareholders was enough – customers and stakeholders alike demand that companies prioritize their impact on the environment and society.
To stay relevant and competitive in today's rapidly-evolving business landscape, sustainable marketing is no longer a "nice-to-have" – it's a must-have.
Sustainable marketing involves creating and promoting products and services that have a positive impact on the environment and society.
This blog will equip you with insights to stay ahead of the curve on sustainability. We'll dive deeper into sustainable marketing and provide practical tips on how to incorporate this into your strategy.
Sustainable marketing is founded on the Environmental, Social, and Governance (ESG) Marketing Model.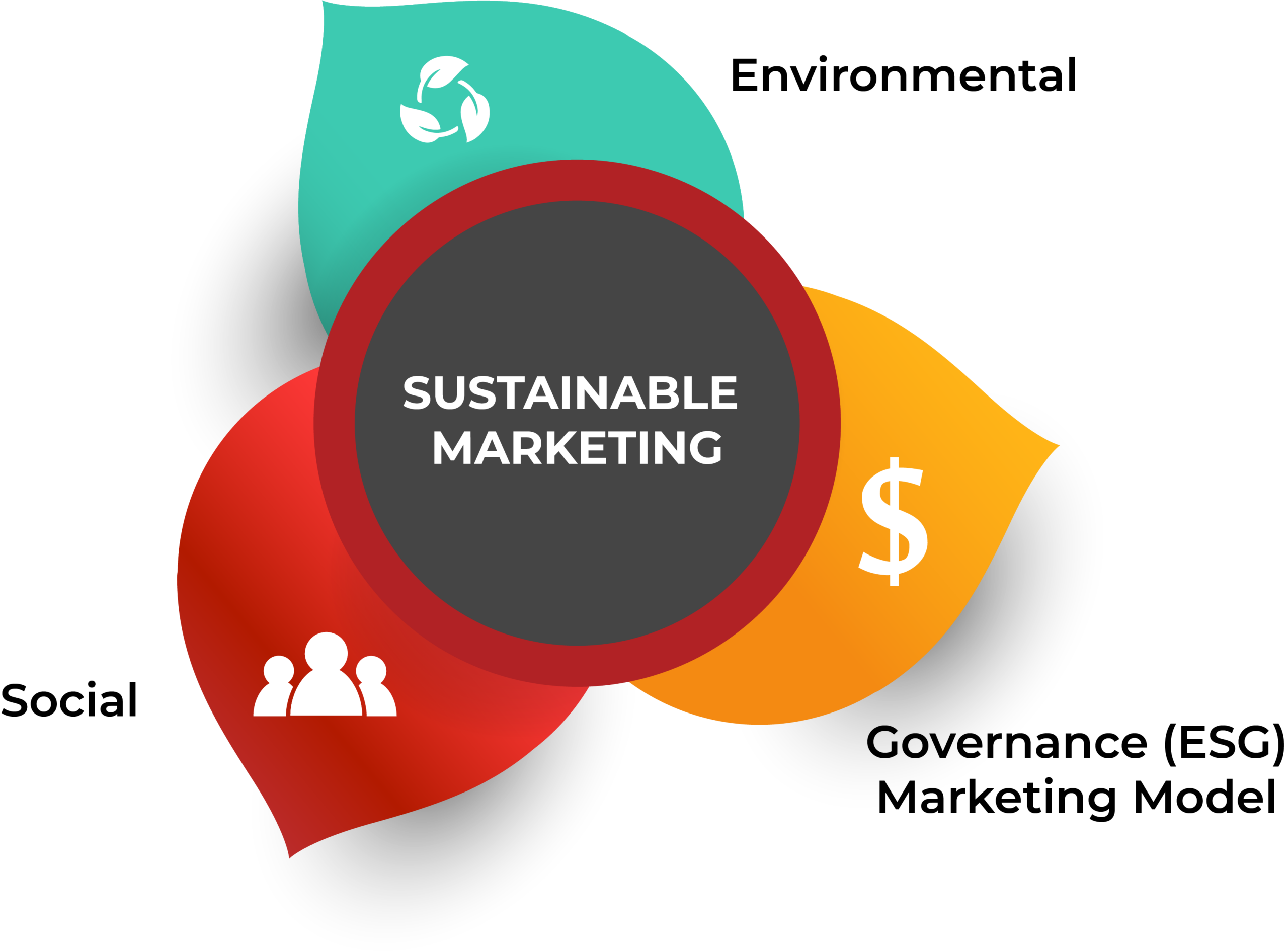 As its name suggests, this model calls for ESG inclusion in institutional investment and operation. Prioritizing one or two elements as opposed to the entire cohort is like trying to sit on a three-legged stool with only one leg or two: it throws the model off.
As you implement your ESG model, here are 3 essential insights to keep in mind:
1. Building your executive brand online is no longer optional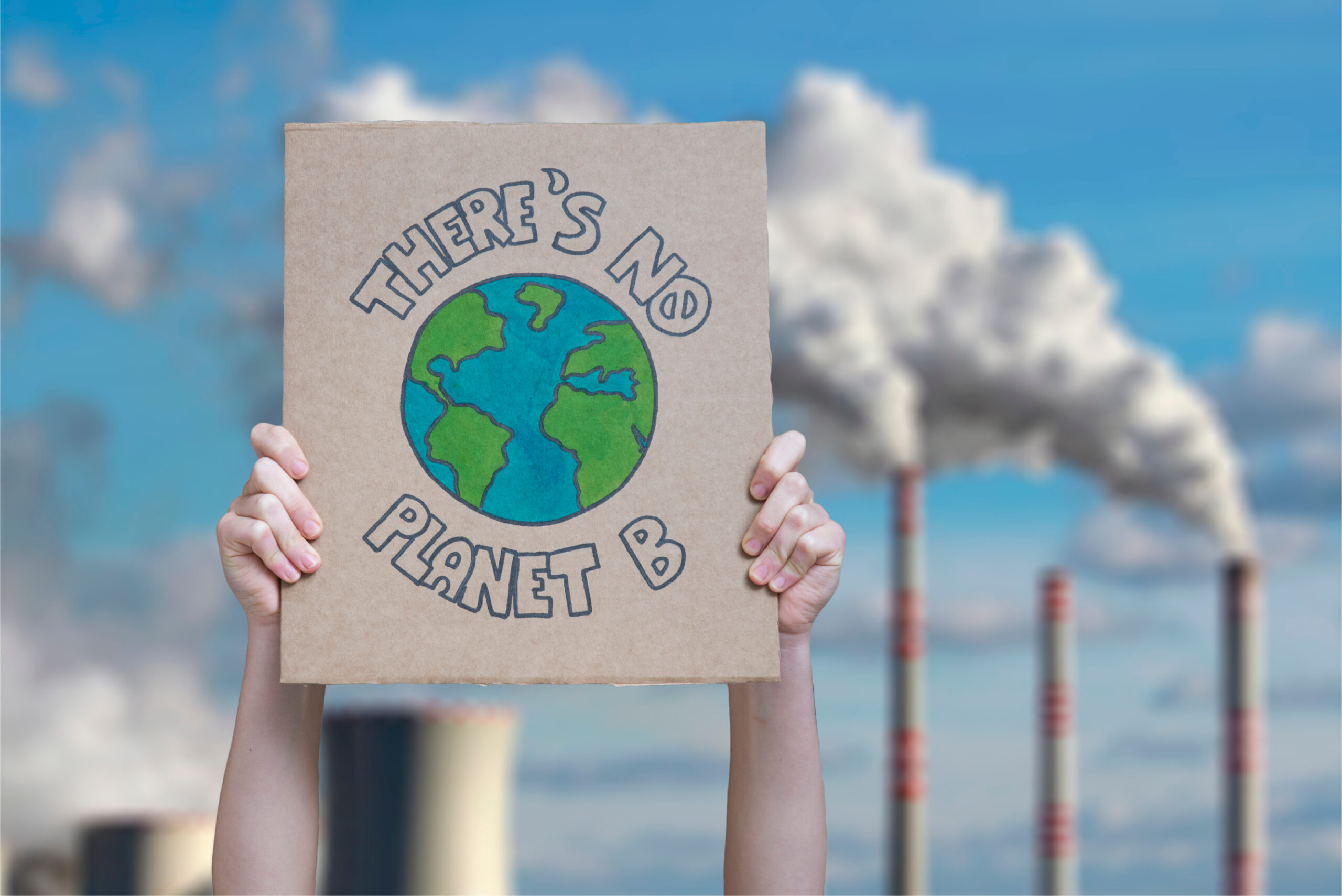 In today's digital age and human-centered world, building an executive brand online is vital to staying relevant and competitive in today's rapidly evolving business landscape. With the rampant use of social media and the increasing importance of sustainability in business, executives need to establish a strong online presence to showcase their thought leadership and commitment to social and environmental responsibility.
2. To be profitable, you must be purpose-driven and engage intentionally in social issues.
Purpose-driven companies are more likely to be profitable in today's business landscape. Implementing sustainable marketing should be fueled by the moral suasion to positively impact the quality of lives of communities affiliated with your business. When you demonstrate a commitment to social responsibility, you build trust with customers and stakeholders, which translates into increased profitability.
Ensuring your business strategy is in alignment with your values is key. Companies can prioritize social responsibility by reducing carbon emissions, promoting diversity and inclusion, and supporting local communities. This type of commitment has a lasting impression on a brand, retaining talent, attracting investors, and guaranteeing positive publicity.
Purpose-Driven: Master Sustainable Marketing with ESG Model
Sustainability marketing involves assessing your business's environmental impact and communicating sustainability efforts effectively. Learn how to communicate initiatives through marketing to drive business success.
Create and promote
your positive
impact
Sustainable marketing is necessary for business success in today's eco-conscious world. #sustainability #marketing
3. Be honest
2022 was a year America lost its cool, according to The New York Times. ESG-related drivers played a significant role.
A recent survey by Fast Company revealed that 68% of U.S. executives admit to greenwashing – talking about their environmental initiatives more than implementing them. What's worse is that two-thirds doubt their own companies' sincerity toward sustainability efforts.
This misinformation not only derails progress but also jeopardizes a company's reputation. It's time to move beyond just talk and truly embrace sustainable practices.
Greenwashing stems from overambition. To avoid falling into this trap, start small. Remember, Rome wasn't built in a day. Neither will your sustainability efforts. By stacking your sustainability bricks one by one, you will gradually achieve your goals and make a real impact.
Boost Your Bottom Line With Sustainable Marketing

Sustainable marketing has the power to transform your business and increase profitability. Here are four specific ways that sustainable marketing can improve your business performance.
1.Improve Your Reputation and Brand Image
Sustainability is becoming an increasingly important factor in purchasing decisions. People now prioritize eco-friendliness and social responsibility. Implementing sustainable practices and communicating them effectively through marketing channels demonstrates your dedication to making a positive impact on the world. By aligning with these values, you differentiate yourself in the market. Ultimately, sustainable marketing will boost your brand reputation and position you as a leader in your industry.
2.Increase Sales
Sustainable marketing isn't just good for the planet – it's good for business too. Customers care more than ever about sustainability, social impact, and the environment, so it's essential that your business does too.
3.Attract Investors
By incorporating environmental and social responsibility into your marketing strategy, you demonstrate your long-term vision and will attract more investors (and partners!) who share your values.
4.Attract and Retain High-Caliber Talent
People increasingly want to work at purpose-driven companies. Choosing sustainability draws in high-caliber talent. This also increases your employees' satisfaction with work and their desire to give more to your company.
Drive Business Growth Through Sustainable Marketing
To tap into the transformative power of sustainable marketing, it's important to approach it as an ongoing journey rather than a destination.
Sustainable marketing is necessary for business success in today's eco-conscious world. #sustainability #marketing
Start by identifying the areas of your business where you can make the most impact and set realistic goals that align with your values and vision.
Next, leverage tools like the ESG model to measure your sustainability performance and identify areas for improvement.
Finally, use your marketing efforts to tell your sustainability story in a compelling way, demonstrating your commitment to making a positive impact on the world. Following your commitment to sustainability and social responsibility will not only increase your relevance, but it will also position you as a purpose-driven brand and distinguish you from your competitors.
Work with us
Our team of seasoned experts can help you build your executive brand online and promote your social impact. With the increasing importance of sustainability and the power of social media, it's more important than ever to promote your vision and values in order to enhance your reputation and drive business outcomes.
Let's work together to achieve your goals.